Greatness in Business Jet Ownership … it's in the Details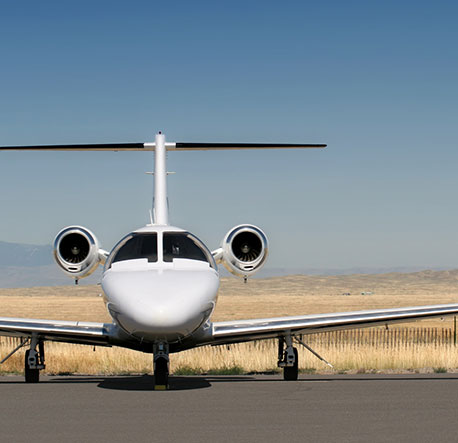 The companies that are the most successful are the ones that pay attention to the details. In other words, they get the small things right every time. It's that thoroughness, accuracy, and responsiveness that prevents mistakes, saves time and money, helps anticipate client needs, and pushes their services from good to great. This is especially important in the corporate aviation market, where details are the name of the game. If inspections are incomplete or overdue, the exterior paint job is lacking in quality, or you've purchased a private jet that doesn't meet your clients' expectations or budget, those are all signs that someone is not paying attention to detail. .
Southwest Business Aviation Consulting, LLC in Argyle, Texas was built on the idea that entrepreneurs, Fortune 100 business aviation flight departments, and private buyers and sellers all over the world need someone on their team who pays attention to detail when it comes to new and pre-owned aircraft. Paying attention to details, providing value-added services and assurance and comfort during aircraft acquisition, completion management, interior refurbishment, project management, or the pre-purchase evaluation process is what we do.
Below is a more detailed breakdown of some of our prominent services:
AIRCRAFT ACQUISITIONS:
Principal Mission – Because no two aircraft are the same, it is critical that each client is provided a detailed market study that includes the appropriate aircraft options for their mission. A jet that is too small creates additional challenges such as passenger and baggage issues, additional time-eating fuel stops, or having to purchase supplemental lift – all additional costs to your operation. Too large of an aircraft causes unnecessary operating costs, airport location and access issues, aircraft performance issues in high/hot altitude, etc. We ask all the appropriate questions up front to determine which product lines are best for your mission.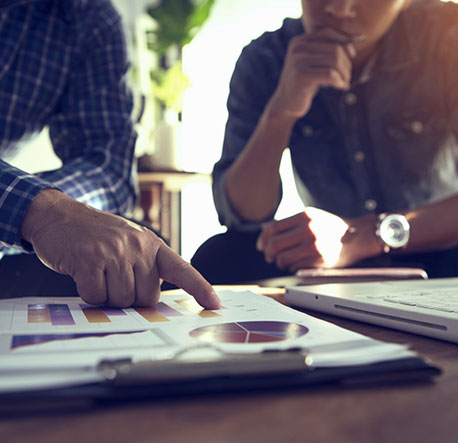 Market Research & Analysis – SBAC, LLC believes studying the current aircraft market is a critical piece of any aircraft transaction and should include a detailed analysis of comparable sales. Although there are additional indicators and elements, the market analysis process ensures optimal results in selecting the correct aircraft within budget for input into the pre-purchase evaluation phase.
Pre-Purchase Evaluations – Once you've chosen a private jet that meets your needs, the next step is to ensure all systems are go. The problem is that most MRO or OEM inspectors only focus their pre-purchase evaluations on areas that are known to be problematic. While helpful, this is merely a snapshot. SBAC, LLC will sit inside your cockpit and flip every switch, we'll pour over the galley, and we will drill down with detailed record and system reviews to provide a thorough inspection of any aircraft being purchased or sold under our guidance. Think of this step as quality assurance by a team that is knowledgeable in the product line, current on FAA/EASA regulations, manufacturer's recommended inspection programs, service bulletins, airworthiness directives, engineering documentation, and more. SBAC, LLC is with you throughout this entire process so that aircraft documentation is completely in order and that we've accomplished the proper inspections to the airframe, engines, and auxiliary power unit and uncovered any deficiencies.
Acceptance, Delivery & Closing Process – A critical phase of any transaction is the aircraft acceptance, delivery and closing process. At SBAC, LLC we check all the boxes, making certain we have an aircraft that's in a condition in which to close. The acceptance is nothing we take lightly, it's a process that requires great attention to details. At SBAC,LLC we know it's important to represent our clients to the delivery site, thus heading off any last minute anomalies, insuring our clients obligations are met, with expectations of a smooth closing.
CONSULTING:
Project Management – Let's say someone has four aircraft and only two employees. Clearly, they don't have the resources available to oversee the day-to-day operations let alone the intricacies of a large-scale project, which can include everything from inspections to interior upgrades, exterior paint jobs, securing estimates and quotes, performing oversight through delivery, etc. SBAC, LLC can partner with your team to provide qualified resources for that all-important project management piece.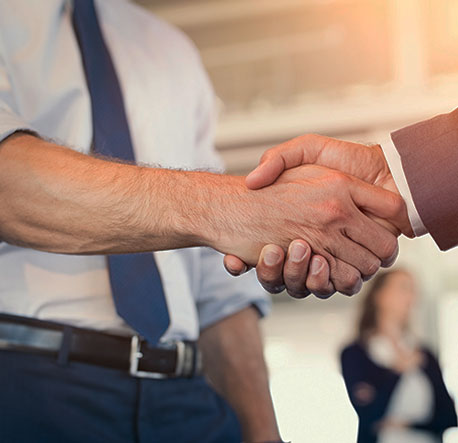 Aircraft Interior Refurbishment – One of the biggest perks of owning a private business jet is that you get to customize it to meet your specific needs, improve functionality, etc. This process includes everything on the inside of the aircraft (carpet, periphery from front to back, cabin management, in-flight entertainment, phone systems, WiFi, floor plan configuration, location of all latches, pocket doors, catering space, baggage space, storage, and more). SBAC, LLC provides you with a thorough inspection of the aircraft and takes into consideration your mission before recommending any modifications or installations.
Green Aircraft Completion – This is where our value-added services really begin to kick in. We will fly your "green" or unfinished aircraft from the manufacturer to a completion center and, together with certified engineers and interior designers, personally oversee the customization of your aircraft – both inside and out – based on your unique travel and design preferences. This is different than the refurbishment phase in that it can last anywhere from 22 to 26 weeks and takes fit, form, and function into consideration. This stage requires a significant financial investment on your part, so we pay close attention to every aspect while making sure your project is completed on time, with precision craftsmanships, and within budget.
MORE VALUE ADDED SERVICES:
Contract Negotiations
Conformity
Specification Verification
Production Assembly
Financing Guidance
Aircraft History & Records Review
Green Aircraft Delivery
Program Enrollment
Flight Evaluations
Southwest Business Aviation Consulting, LLC provides buyers and sellers with experienced lenders in the business aviation industry. It's extremely important to pair yourself with a commercial aircraft financing institution tailored to meet your needs. A few of the institutions we work with include Bank of America, CIT Group, Global Jet Capital, and Key Bank.
Do you have an aviation service need that you don't see on this list? With a quick phone call, we can get that question answered and get you going in the right direction. Call us today!
Kind words from one of our clients…
"Patrick, I just wanted to thank you for the outstanding job you did in assisting us in the acquisitions on our two Boeing BBJ's. The due- diligence and review of the aircraft history and records confirmed to our flight department we had chosen a true professional to represent us. Your knowledge and oversight of our Pre-Purchase Inspections exceeded our expectations. Thank you for all your efforts!"
J.D. Christie, DOM
Crescent Heights Aviation